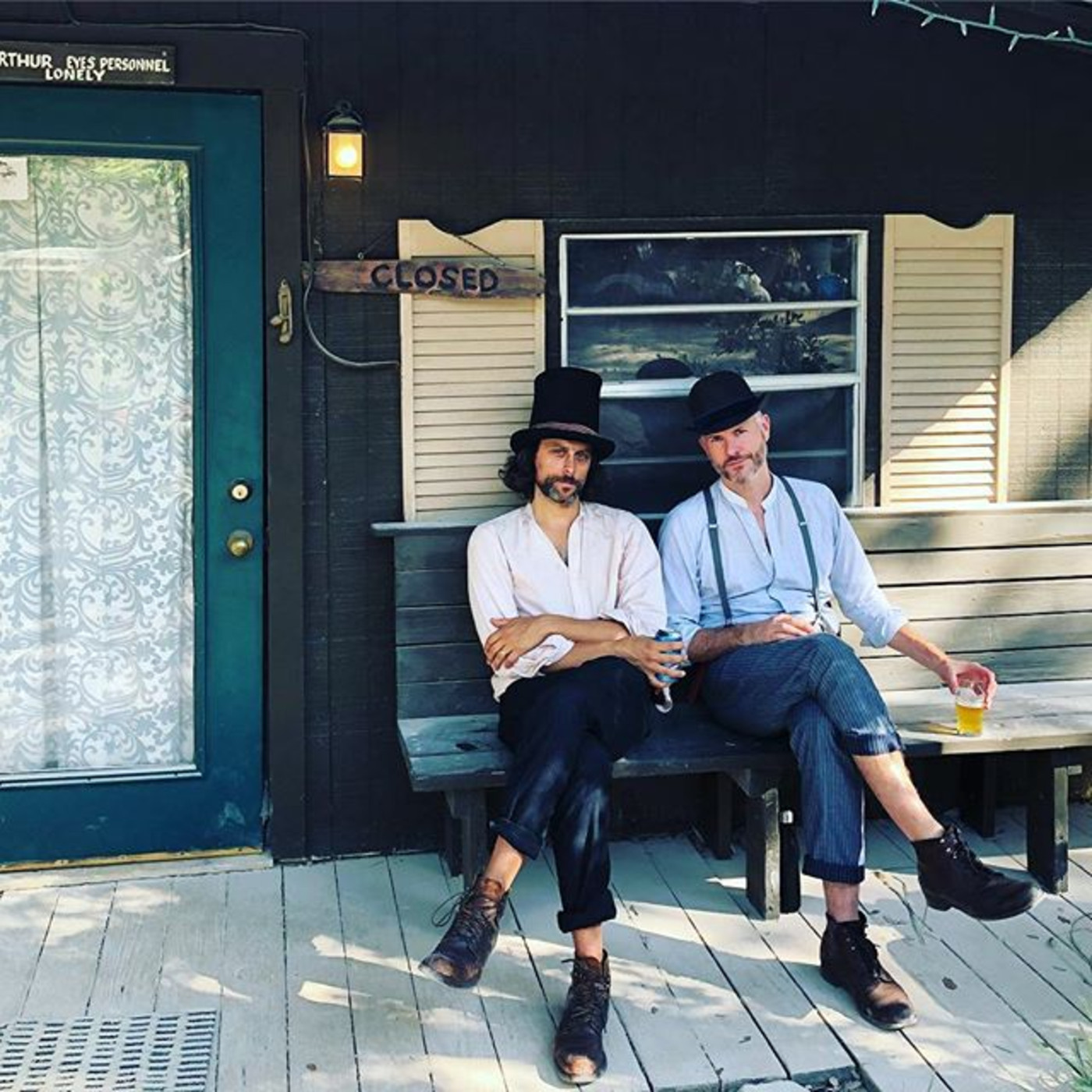 SONS OF TOWN HALL
"Seamless vocal harmonies...stories of sea voyages, betrayal and desolation... a more coherent concept you'll be pushed to find" - The Observer
"Amazing...Equal parts care and craftsmanship, joy and sorrow, it is a splendour to behold....They simply exist on a different plane than everyone else, as does their album" - Folk Radio UK
"A study in beautiful storytelling through song" – RNR Magazine
"It's part balladry, part performance art, and totally cool. … Think Simon & Garfunkel lost at sea, and you get a sense of the mythic world at play here."
- Philadelphia Inquirer
"Nothing short of stunning" - Lisa Schwartz, Director Philadelphia Folk Festival
"Unique and beautiful…unforgettable." - Phil Collins
Purposely timeless yet anachronistic, a sort of aural steampunk" - Santa Fe New Mexican

Welcome to the mythic world of Sons of Town Hall, the international, waterborne duo of George "Ulysses" Brown (UK) and Josiah "Chester" Jones (US). The pair transcends time and space, dressed in threadbare Victorian outfits, they meditate about the ocean, and sing songs that beg you to sing along. Their songs are masterful in their own right, poetic turns of phrases sung with voices so perfectly matched it is impossible to tell them apart, harmonies so sublime they will seem the work of witchcraft, and intricately finger-picked guitar parts worthy of Apollo himself. But it is Sons of Town Hall's presentation that sets them apart from every other guitar-slinging songwriting team out there.
The show is three-parts concert, one-part theatre, and unlike anything most have ever experienced. George and Josiah's between-song repartee is unique and absolutely hilarious, as they share their tales of traveling the world on the water and roaming the frontier looking for work. The affection they feel for each other is contagious, and audiences leave in love with both of them, with each other, and with life in general.
You will laugh. You will cry. You will be transfixed and transformed, drunk on adventure and the tragic beauty of the human condition.
Highly, highly recommended